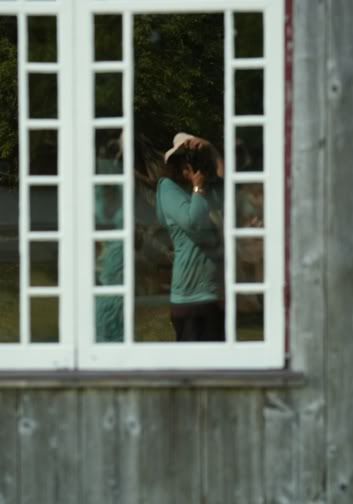 Well, I am back in Mississippi. I just had an excellent visit to Long Island and upstate New York. I know I've been scarce on the blogging scene but as some know, I've experienced a few technical difficulties. Mainly, the keyboard on my laptop went kaput. Thankfully, the replacement keyboard was waiting here for me and with the help of a repair manual I was able to install it first thing last night when I got back. I even ignored the call of blackberry picked and yard wandering... I must have been desperate.
Of course, I miss Fin dreadfully and am looking forward to a long visit with him here in Mississippi over the summer. It must truly be love for someone to leave the moderate temps of a Long Island summer for the sweltering, soul sucking, humidity of a Mississippi summer.
Hopefully, I'm back online now for a while and I can jump back into the blogging string. Thank you all for your comments on my post about Tennison, they were appreciated.

The photo above was taken while I wandered the estate of a Long Island eccentric. Sounds interesting doesn't it? This spot was right next to the Llama pen. Fin reunited with his Dixieland Band Buds for a memorial picnic to honor the passing of this incredibly interesting woman. It was wonderful to see him play with the band.