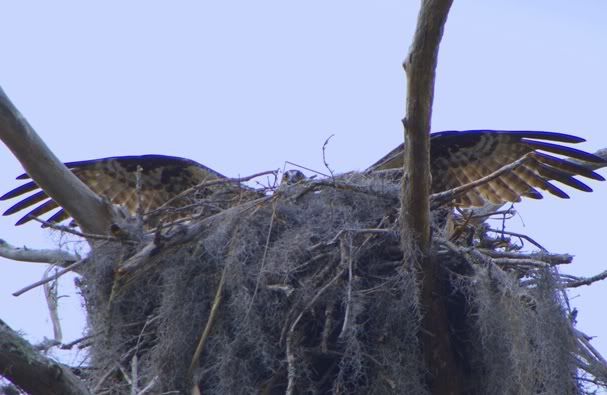 I'm a bit behind with the spring blogging. I've been (and actually am) under the weather or as they said in West Texas, I'm feelin' puny. However, mere puniness could not keep me away from the field trip our library director organized last week, a ride on the
McCoy Brother's Swamp and River Tour
out of the Pascagoula River Audubon Center. If you're ever down in south Mississippi and you're more interested in nature than casinos then this is definitely a must do.
The river is just beginning to wake up from winter and the swamps aren't the lush green they will be in just a few weeks but the wildlife was really magnificent. The photo above shows a mother osprey protecting her nest.
Here another female flies from the nest she is working on, see the red maple in "bloom";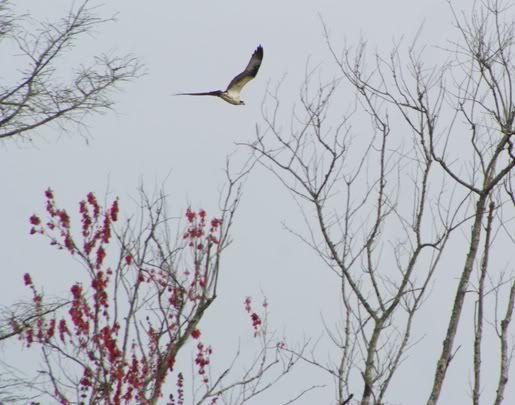 A Double-Crested Cormorant, they winter here. This is my first view of a cormorant;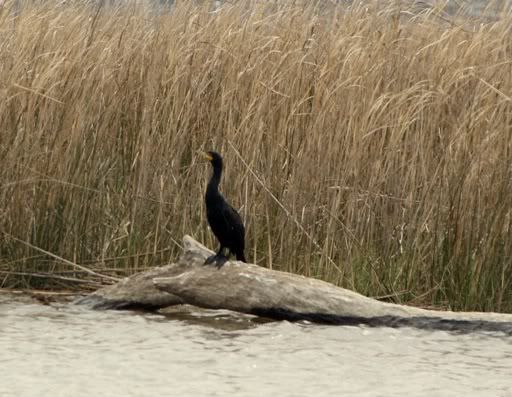 AND, One BIG DADDY of a 'Gator, smiling for the tourists;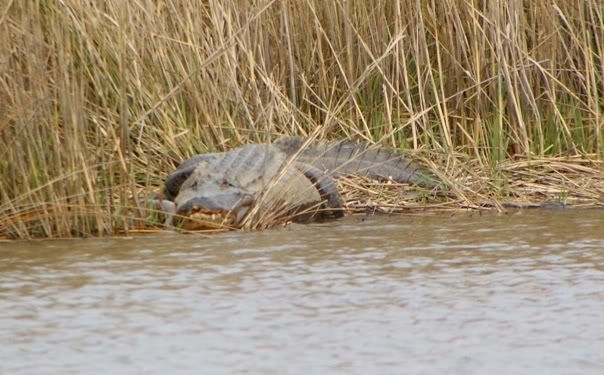 The photos aren't quite as sharp as I'd like as it was a dreary day and I'm not satisfied with the lens I had with me, but it was a great afternoon to be out on the river. There was so much to see.