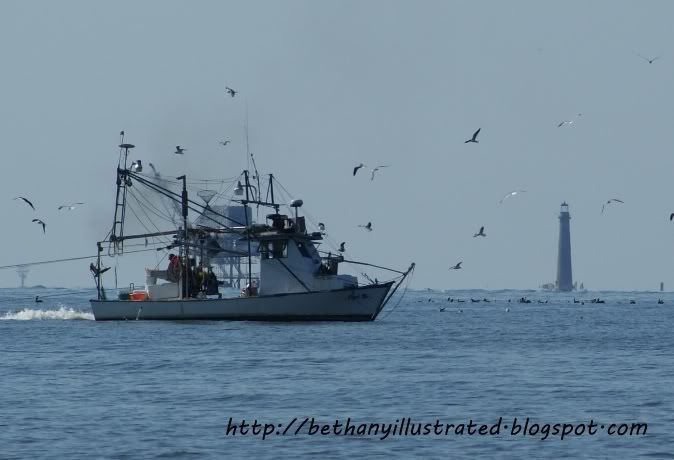 The Finman and I went camping last weekend on Dauphin Island. Dauphin Island is a small island right off the coast of Alabama and right down the road.
Since moving to coastal Mississippi this little island has become one of my favorite places to visit.
It has a charming atmosphere, a great bike path, beautiful areas to kayak, and white sand beaches. What a nice chance to get away and thanks to some clever packing and bikes that come in pieces we were able to take all our camping gear, two kayaks, and two bikes in a tiny little gas saving car.
Of course, Dauphin Island is threatened by the Oil Spill just like the rest of the coast. In fact, when Fin saw the photo above he immediately noted the symbolism inherent in the mixed images. If you look behind the fishing boat you'll notice an oil platform. Then, you have the birds flocking around the boat. Two of the things most threatened in the spill and a symbol of the industry that created it. Sad.
However, I will say that our weekend was unmarred by oil. It is was good, in even a small way to contribute to the economy of a favorite island as it struggles through a tourist slump.