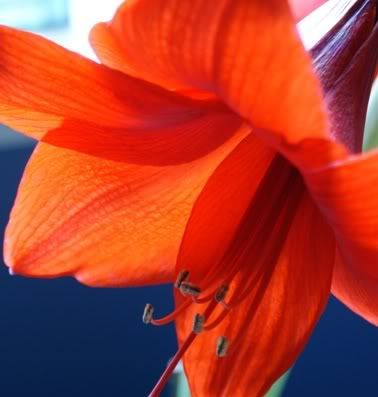 Tonight, I'm missing a training meeting about how to identify local frogs by the sound they make. The training is to prepare folks to go roam the roads and participate in a frog watching program. As I've come to proudly embrace my own inherent nerdiness I will admit with pride that I think it sounds fascinating. Sure, I know a Friday night trolling the back roads to hear frogs gettin' it on, flirting, and partying doesn't appeal to everyone but if you bother to get in touch with your inner naturalist you might think it sounds better than dinner and a movie. Sadly for me, I'm kind-of maxed out for the week on my ability to tackle new ventures.
That's the thing that I find frustrating this week, time and energy. I must work. I have to keep food on the table and the lights on. I have the great blessing of actually loving my job. Yet, this work-a-day life is really cutting into my time, my "there are only 24 hours in a day to accomplish so many things" time.
Yesterday, I got interested in bamboo bikes after reading about a program in Ghana to help the people of Ghana build cargo bikes out of bamboo. I thought, "I could build a bamboo bike" but then I remembered that I have beehives to build, bat houses to build, a house to paint, a garden to plant, trees to plant, and a farmer's market to organize. So actually, when I look at it, learning to build a bamboo bicycle really is out of the question this year. Also out of the question, at least for the foreseeable future; that yogurt maker I want to make, the yurt I'd love to build, the wood strip canoe that I've dreamed of building, chicken tractors, etc, etc. You get the idea.
There are just so many interesting things in this world. So many things to experience and learn. So many new things to try. I just don't know how I'll ever accomplish or learn "hands on" half the things I want to.
This means that I have to work diligently on balance because things catch my interest so quickly and always I'm fighting that devil "time". As I said, so much to learn and only one lifetime. Let's hope it's a long one.

**The flower above is my lovely Christmas and housewarming Amaryllis from my friend Jane. Thank you Jane