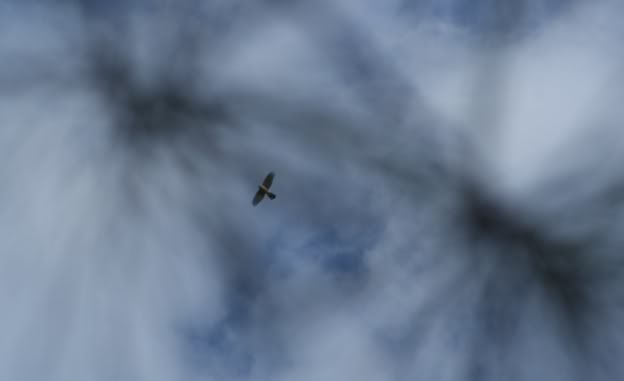 Today, I'm headed to a week long school in Jackson about librarianing. I'm definitely looking forward to the week but it is always such a wrench to leave home. I know I'll enjoy the school, meeting new people, and getting out of the routine but home is just so comfortable. Also, they assign us roommates from other library systems, that is always a gamble. The time I went to the first part of this class two years ago I had a great roommate and we had mucho fun. Hopefully, this year will be the same.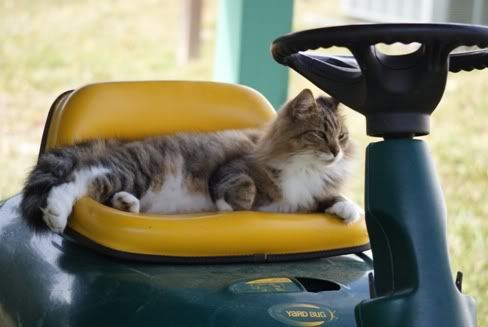 Yesterday, Milton and I had a beautiful day watching birds. You can see from the photo that Milton toyed with the idea of mowing the lawn. In the end he decided it would be much more relaxing to sit under a pine tree with me. So we, both pulled up a patch of grass and I watched birds while Milton watched me. Milton is much more interested in watching the exotic watch bunnies and squirrels that wander into the yard than watching birds. Birds, aren't his thing. We added three new birds to the many seen lately.
After such a beautiful and peaceful day in my own backyard it makes it especially difficult to leave.