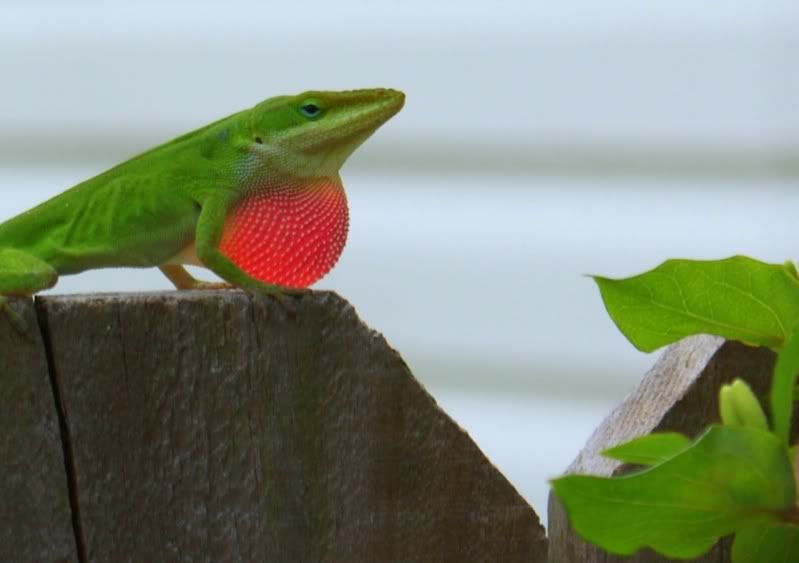 Lately, I'm very enamored of the Green Anoles perching all around the house. Although, these are very common throughout the south, I knew very little about them until a few months ago when one darted out of our pump house and caught my interest. Now I see them everywhere.
The guy up above is the largest of our anole family. He lives by the back patio in the honeysuckle and he often sits out to sun on the gate in the afternoon. In consequence, he and I have developed quite a friendship as I frequently use the back gate on the way to the shed.
Here he's showing off his dewlap. As this behavior is seen primarily when an anole is protecting his territory or possibly when he is seeking a mate I'll let you be the judge of how one-sided our friendship may be. In fact, it's just possible that on the afternoon of this shot he might have been muttering under his breath about pesky humans mucking up his routine. As green anoles have very little voices we may never know.
Here in Southern Mississippi we are having an absolutely gorgeous spring. The new growth is just such a brilliant and alive green. The heat has yet to be oppressive. It's a beautiful time to be in the south. I wish you could all stop by for a cool glass of mint tea, made with mint picked in the garden. It would be lovely.