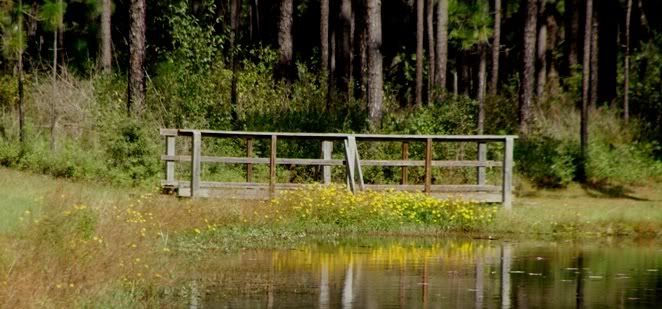 Last week, the
FinMan
and I took advantage of cooler weather to drive up to Airey Lake in the
Desoto National Forest
for a short hike and a picnic lunch along the Tuxachanie Trail. What a beautiful afternoon.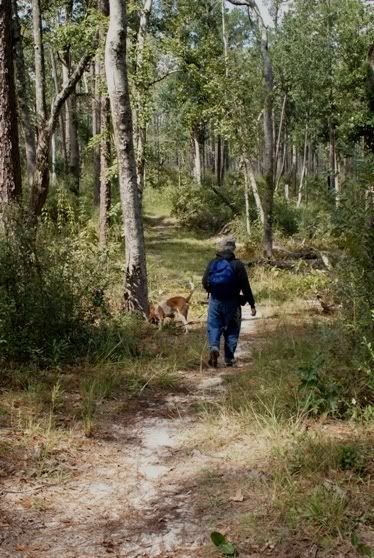 Here we have,
A Man and His Dog, Walking in the Forest.
Wouldn't that be a great essay title?
And now,
A Woman and Her Dog, Stopping in the Forest.
I'm not sure it that has quite the same ring and it's really not quite the right title but I just can't seem to think of better.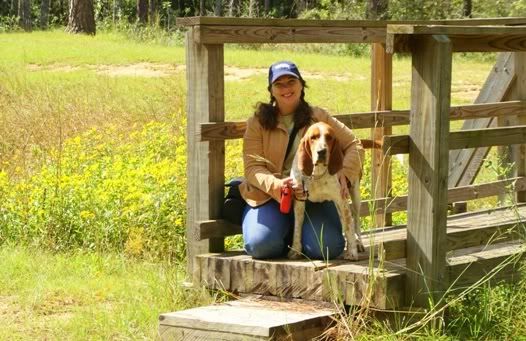 The Hound Dawg has such a solemn expression in posed photos, he can't seem to figure out the fuss. I've patiently explained to him that I'm working on turning him into a Z-List internet celebrity but he seems unfazed.