I found a nice little salt marsh on my lunchtime walk today. I was so excited to see this Great Blue Heron fishing alongside some Snowy Egrets.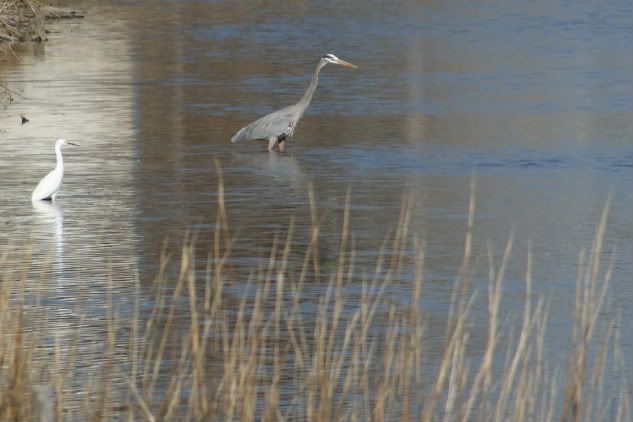 I mean "ridiculously, I'm pretty sure it's not normal" excited. I mean almost late getting back from lunch excited. Excited.


I've never actually been able to take a photo of a Great Blue before. I've been in my kayak or as happened last week when one flew over on my visit to the La Pointe Krebs House I was juggling phone and camera and missed it entirely.

Yep, I was excited.

I don't think Great Blue was excited. I don't think Great Blue even noticed me.