...to myself. I gathered the photo-ing equipment and waded into the grass in the field next door for a self-portrait session. I know my neighbors think I'm crazy.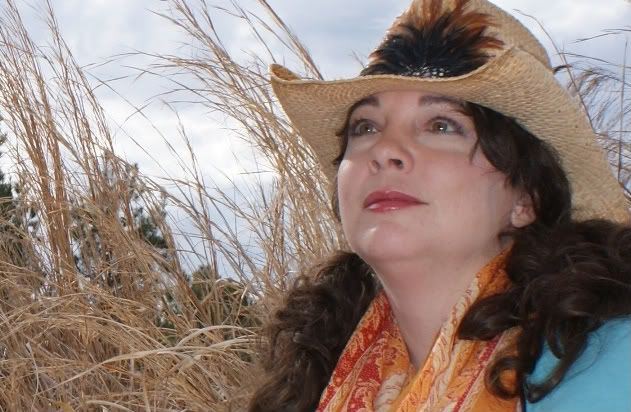 Fin's on Long Island but nonetheless we've had a nice day, cards exchanged between the States.
Happy Valentine's Day all. Hope you all made it a good day for yourself.