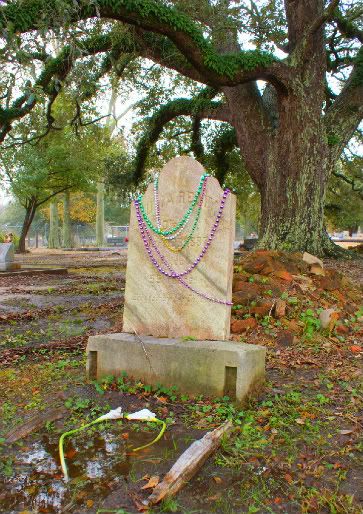 Happy Computer Resuscitation Day. Oh what, no one else is celebrating? Oh, well then, Happy Mardi Gras instead. Here in the south Mardi Gras is a serious holiday.

I've mentioned before, (possibly not on this blog but definitely on my old blog, the one hosted on the site that crashed and burned with almost five years of my blog life)that the library is closed on Fat Tuesday. All the banks and federal offices were closed yesterday but today, in the south, the library is closed.
As it turns out, this was very good timing for me as it allowed me to focus on the implosion/meltdown/life altering failure of my laptop, which occurred late Sunday evening. The other good news is that the Finman, ultimate romantic, bought me an external drive for Christmas and almost all my files and photos are safely ensconced therein.
The drive is about a gazillion gigs, so it's nice and roomy.


My laptop definitely seems like it will live to blog another day and
now I'm working on getting things tidy-ed up and programs reinstalled.

Hallelujah!

It was touch and go there as whatever buggy bug shutting me down was also making it impossible to reinstall my operating system, truly ugly. UGLY.

Now of course, a new laptop is on my short list. This one is, after all, nearing it's fifth birthday. In my panic, I did do a little research. The laptop I picked for a replacement is Promise Pink.

Not of course, (ahem) that I would allow color to sway my purchasing decision.(Promise Pink) I am after all an adult.(Promise Pink) I looked at the RAM, Hard Drive size and read some reviews.(Promise Pink) I didn't have it picked out the minute I saw the color choices.(Promise Pink) I mean really, this is important and represents a lot of money.



Disclaimer

: In real life, the Finman is actually much more romantic that me. I wanted an external hard drive just as much as he wanted to gift me one. He's the one that remembers all the important dates.



Photo:

The photo was taken at the Old Spanish Fort Cemetery (La Pointe Krebs House) in Pascagoula, Ms.