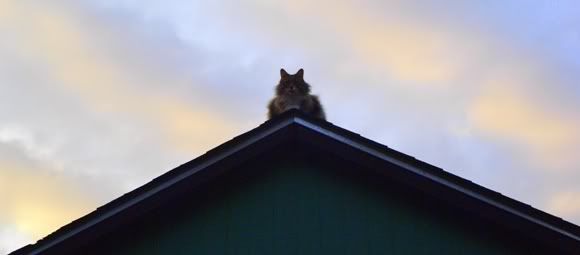 Milton, the incredibly furry weather vane.

It was bit chilly out this afternoon but the sun

peeked out and of course I had more time to enjoy the sun thanks to Daylight Savings Time.

Fun evening watching the Hound Dawg tear through the forest and Milton supervising the two of us.