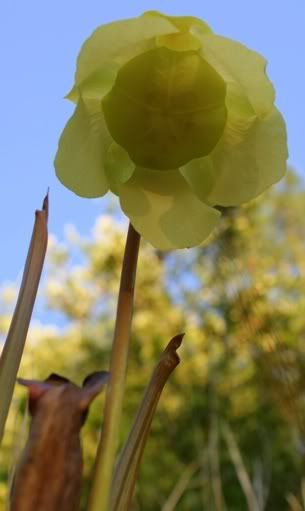 After a biting gnat attack this evening, I have a renewed appreciation of plants that eat things.

Here from my very own
backyard, a yellow pitcher plant gets ready to make bug soup out of (hopefully) scores of mosquitoes and gnats.
I went on a plant walk the other day with Botanist,
Dr. Robert Mohlenbrock and he informed those of us on the walk that research has shown that pitcher plants can subsist on just the nutrients they gather from the soil. So, in his words these guys eat insects simply "because they can". After living where they grow skeeters the size of elephants, I have to say, I'd take that plant to the prom.

Really, he's one of the cool kids.