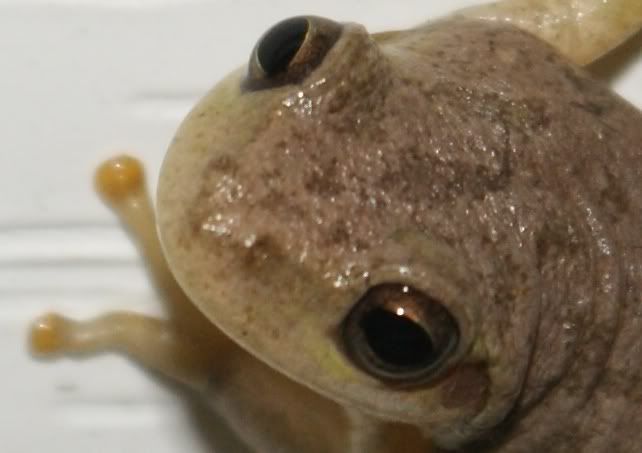 I've been making friends again. I found this guy hanging on the side of the house looking for a snack the other night. Obviously, he was thrilled to have his peace disturbed and a camera flash going off inches from his eyes.

I'm afraid he and his friends are all going to hop for the hills when they see me coming. Their little frog voices will be screaming, "Run for it boys, the human with the evil black box is on the loose."
It's a compulsion really, maybe even a disease. I just can't stop taking photos.

I love the clarity of this guys eyes and the color. I think that bronzy color is very handsome. And, those cute little bulbous toes. Who wouldn't love those toes? What a handsome little critter indeed. Too bad, he's going to run from me every chance he gets.