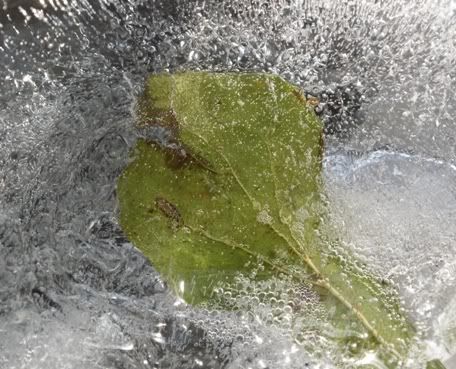 This week, on Wednesday the FinMan asked me twice to call him during my lunch break. I not only forgot, I REALLY forgot. He called me.

The thing is, I get distracted. The more time we spend together, the more I hope the FinMan understands that these lapses are not a reflection of my feelings but simply symptoms of a brain moving too many directions at once. A brain that occasionally only occupies the present moment.

This morning, with fifteen minutes to go before we should be in the car and headed to church he found me camera in hand, clad in warm snuggly Christmas pajamas, standing at the sink in the kitchen. "What are you doing" he asks. "There's a leaf frozen in the water from Copper's water bucket" I reply, as if this explains everything.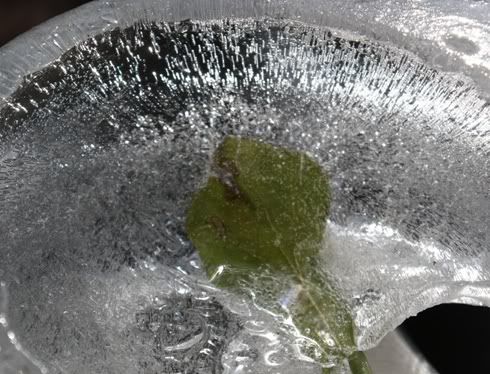 Fin sat down in a chair at the dining table. "I've decided I don't care if we're late", he said in the manner of one repeating a mantra. In fact, over the next few minutes, I heard the same more than once.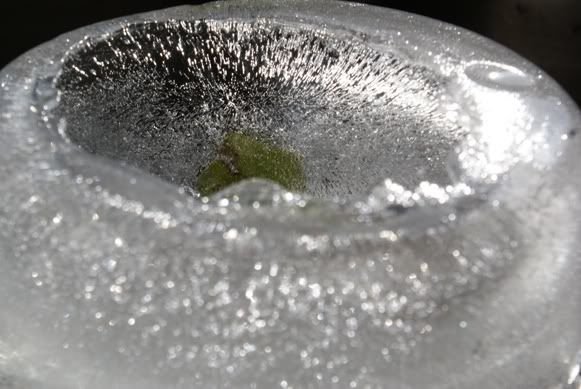 Thankfully, I even think he meant it, or at least, he wanted to mean it.