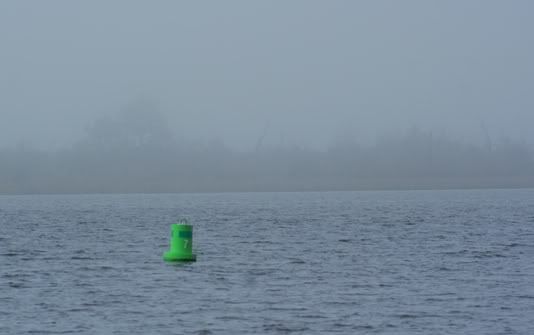 The good thing about trading a five mile commute for a twenty-five mile commute is that I'm now based in a larger community and have many more opportunities to photog. Don't get me wrong, I loved the area around my rural library but really, you can only stretch trees, birds, and three parades a year so far. It's fun to look out the door and see some new sights. In consequence, I'm doing a lot of lunchtime walking and a lot of lunch time photo-ing.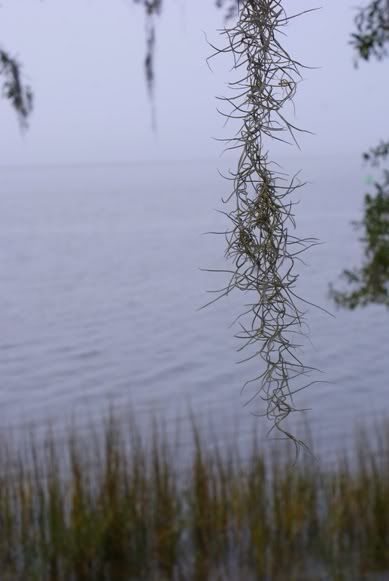 Today, I went in search of Old Spanish Fort (by car unfortunately because it wasn't quite close enough to walk). I really should have popped up to Genealogy and asked those gals for some specifics but I was geared for adventure and headed out with only Google to advise.
It was a beautiful foggy day and it seemed a good time to try my luck at one of the local cemeteries, in this case the cemetery attached to Old Spanish Fort.
The City of Pascagoula website states that the Old Spanish Fort was built between 1715 and 1726 and is the "oldest edifice West of the Atlantic coast". I have no history to back up that claim as there is almost no information about the Old Spanish Fort on the internet, the museum and grounds don't seem to have rebounded well from Katrina, and the compound is protected by a formidable fence which just happens to encompass all the helpful historic signs.
I really must stop in at Genealogy.
The good news of the day is that the gate to the cemetery was open. However, I was for the most part more interested in the way the fog blanketed the horizon, merging water and sky into one.

That being the case, I still feel I should add at least one memorial to the post. That was the point after all. I would hate for the world to think I'm easily distracted.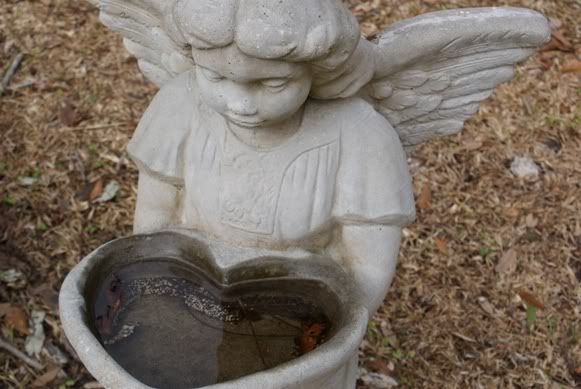 Post Script: I did mosey on up to Genealogy on Friday and found out that contrary to the city website and the historical signs this destination is more correctly known as the LaPointe Krebs House. Sure enough,
that search yields much more information
. I also learned that the powers that oversee the property have received a grant to restore Hurricane Katrina damage. Hopefully, they'll get to work on this soon. Once it's back up and running I'll give a tour a try.