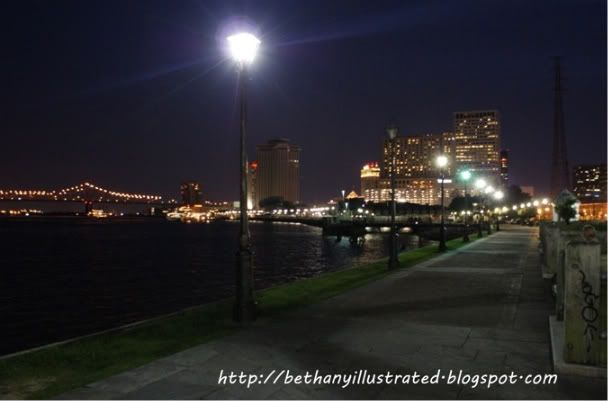 Last night, I was invited to tag along with visiting family as they drove to New Orleans to share dinner with my Big Sis. I'm so glad they invited me along. It's been a while since I strolled in the Big Easy and it was lovely to walk around with my cousins and share in their enjoyment of the French Quarter.

Sometimes, in enjoying my own little piece of the Gulf Coast I lose sight of how much I enjoy the city, and what a quick little drive it is to New Orleans.
In fact, it's such a quick little drive that one can even go in the evening, get back for an almost full night's sleep, and be at work in the morning. (I almost felt like I was living my 20's again.)
Photo Above: After dark view of the Riverwalk along the Mississippi River.